In just over 4 weeks it will be Christmas Day and I. Am. So. Excited!!  This Christmas is extra special for us.  It will be our first year as a family of three (or five if you include Freddie and Violet, can't forget them!).  As Noah will just be turning 10 months then he obviously isn't going to understand what is going on but that doesn't mean we don't want make it special for us for him.
But what do you buy for a baby?  They aren't going to have a Christmas list as long as their arms (yet, give it a few more years!)  So if you are unsure here are a few ideas for you.



Christmas Outfit
How about some Christmas themed clothes for the festive season? As well as being practical (because babies need clothes) they will also make your Christmas photos look even cuter in their Festive outfit.  So if you're tempted by that little Elf sleepsuit, now's the time to buy it!  This cute little Elf suit is from Next, isn't it adorable?  As it's velour it is so soft and snuggly, perfect for a cosy Christmas.
Christmas Decoration
'Baby's First Christmas' decorations are lovely keepsakes. Some decorations can even be personalised with their name and the year they were born.  I'm sure that they will love hanging their own special decoration on the Christmas tree every year. These cute tree decorations from Mothercare come in a pack of four with Penguins and Polar Bears printed on them.




Books
It's never too early to start reading to babies and as they get a bit older they love to look at the pictures and chew the pages even hold the book.  You might want to buy them a classic such as T'was The Night Before Christmas which can be kept and read year after year or maybe a more interactive book such as these ones from Home Bargains with finger puppets to help tell the story.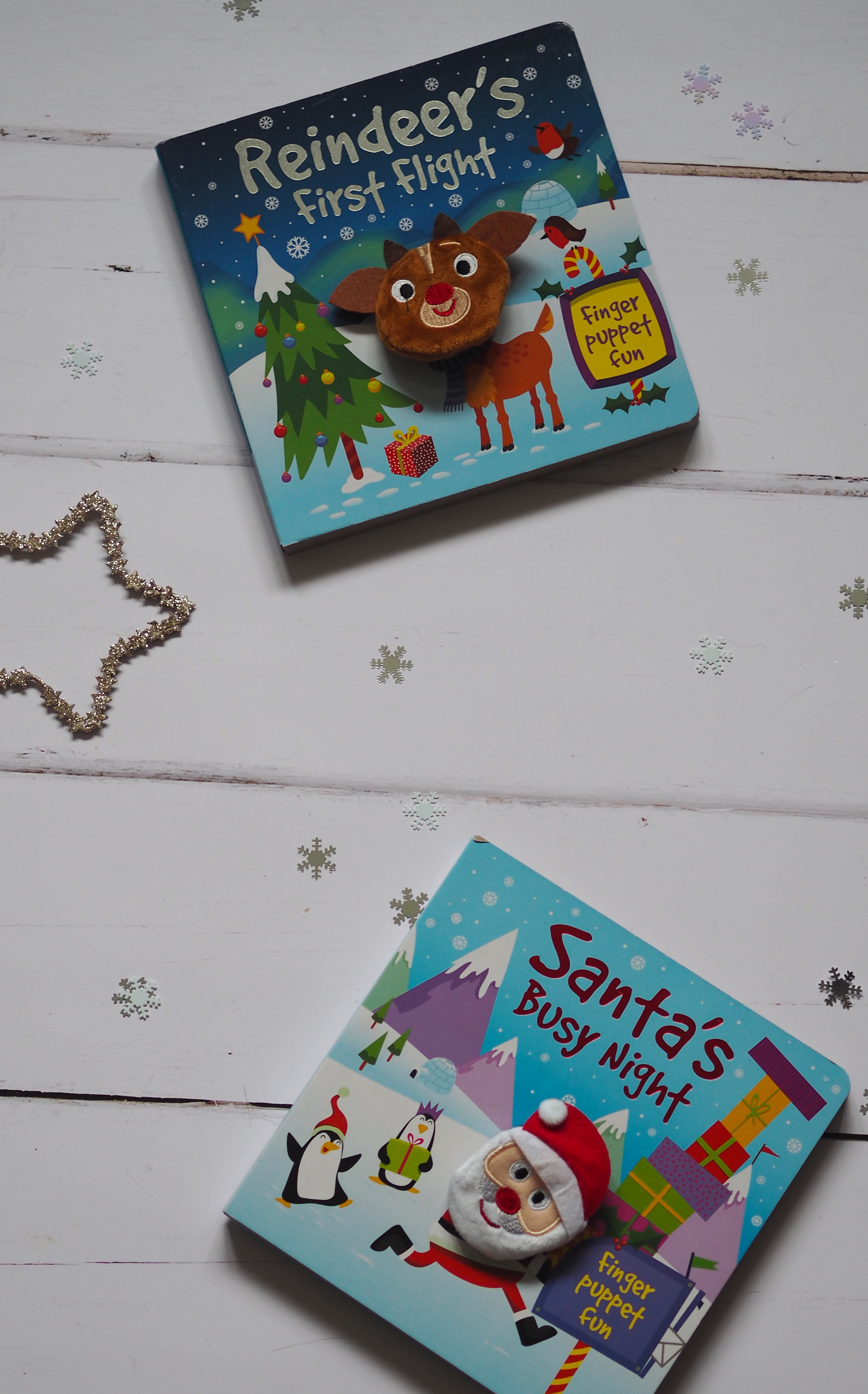 Pyjamas
#ad
While sleepsuits are good I find pyjamas even better as there are no fiddly poppers to try and match up while you have a baby squirming away while you try to dress them for bed or after a nappy change.  Now that Noah is getting older I am changing to pyjamas for his nightwear and found some really cute ones from Pyjamas.com.  These Bing and Minnie Mouse pyjamas are perfect for little people's bedtimes. Check out their other characters as they also have In The Night Garden, Peppa Pig, Disney Princesses as well as Paw Patrol. I am sure you will find a favourite there.





Stacking Cups
Stacking cups are an ideal way to help with babies co-ordination and these Mickey Mouse Stacking Cups are really cute and colourful.  There are four cups, each with a Disney character shape and picture on the front.  They even have shaped holes on the bottom so baby can even play with them in the bath.  Suitable for 6 months+



Christmas Jumper
Not wanting to miss out on the Annual Family Christmas Jumper photo, you can pick up really cute Christmas jumpers for their first Christmas that they can wear.  Some have Santa, Snowmen and even Fairies on them. This one that I've bought from Marks and Spencer was only £5 and has a Christmas Gnome and Donkey on the front.  Not quite sure of the relevance of a Christmas Gnome but it's cute nevertheless.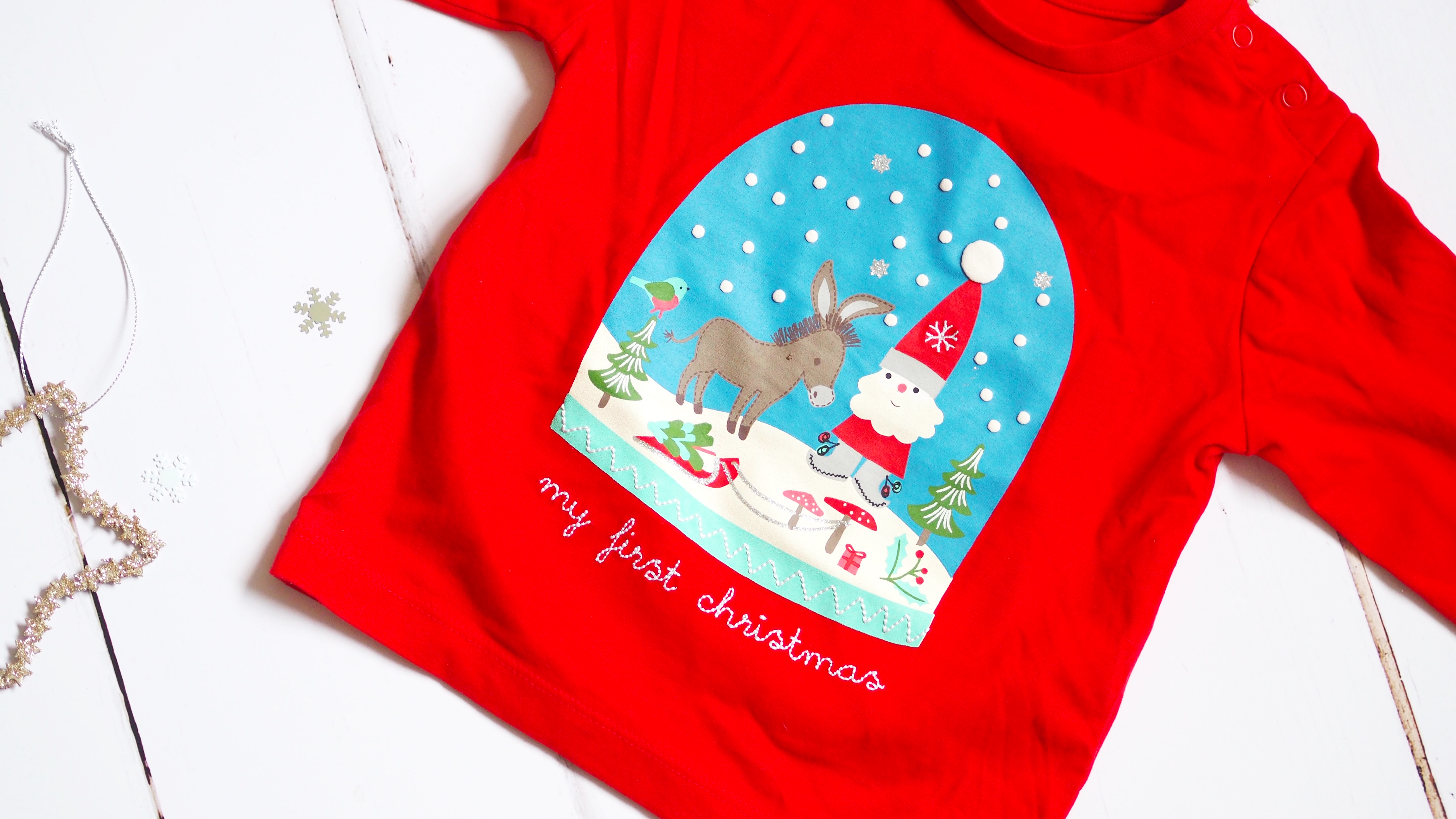 Photo Frame
A photo frame will also make a lovely keepsake as they can display a picture of them on their very first Christmas.  It can either be kept out all year or taken out every Christmas and they can see how much they have changed over the years.  I bought this one from Mothercare for £10 but it doesn't seem to be available online anymore.



I hope that you found this Baby's First Christmas Gift Ideas useful.  Is there anything that your child received that you/they loved or have you bought something for a baby that was extra special?  Let me know below.