Being a stationery lover I get very excited when an email from Paperchase appears in my inbox letting me know that their sale is on. I ended up buying things that were in the sale as well as some items that were full priced. Typically, when I was looking at the prices of things on their website to write up this post they had reduced some of their sale items further!
Noah's nursery (which is…. ahemmm…..yet to be finished) has a Beatrix Potter theme to it so when I saw that Paperchase had a Peter Rabbit range I just had to have a look.  He was very lucky and received lots of presents from people so these Peter Rabbit thank you cards (£5 for a pack of ten) will be ideal to send out to people.  I also bought the stickers (£1.25 per pack) to seal the envelopes as a nice finishing touch.  Thinking quite a few months ahead I bought the snack boxes (£8) so I could put his favourite foods in for him to nibble on when he is older.  They come in a pack of four with different Beatrix Potter characters on them and fit inside one another for storage.
The photo album (£18) is covered in a teal fabric and is embroidered with Flopsy, Mopsy and Cottontail on the front with bead and sequin embellishments.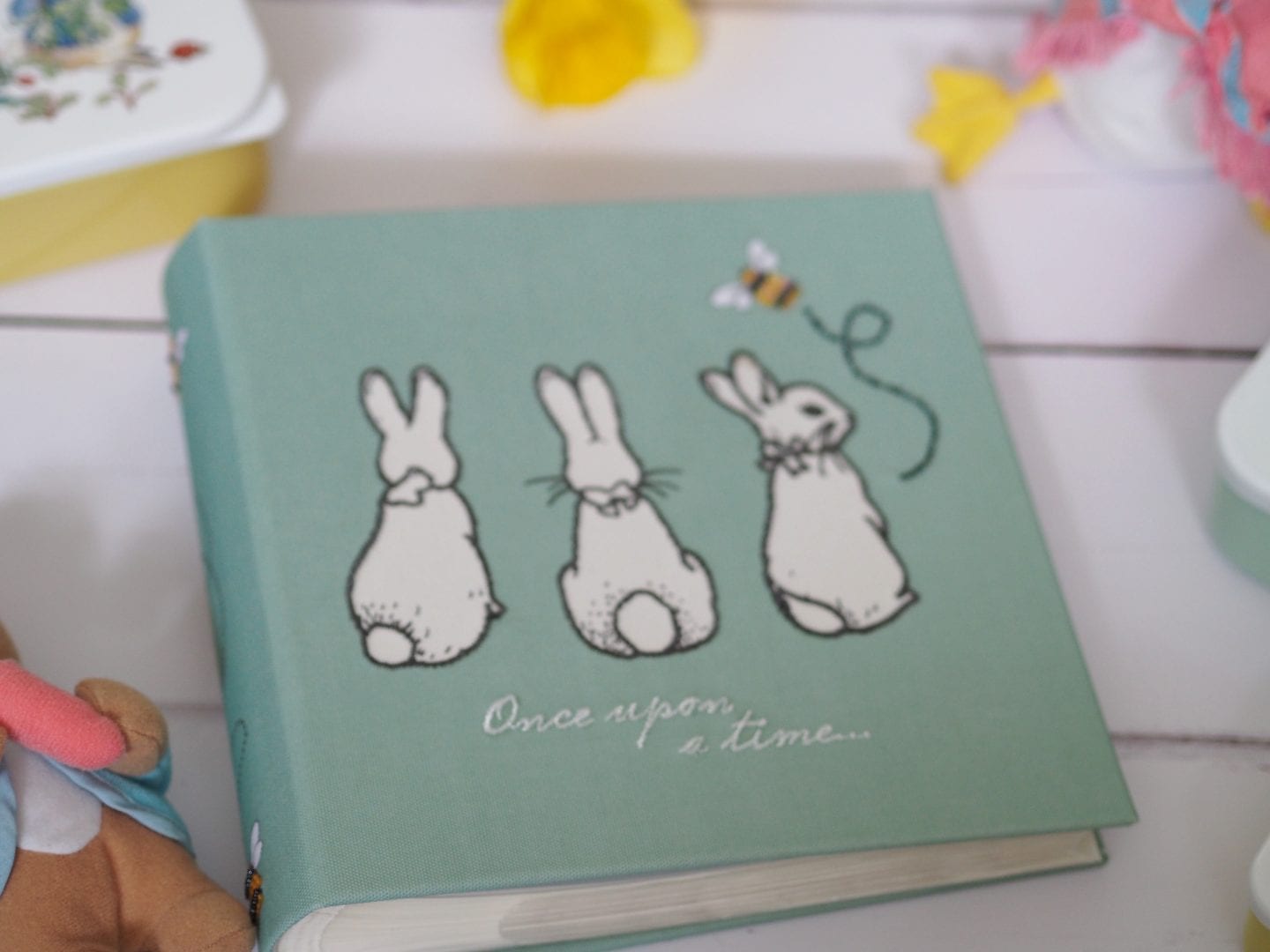 In an attempt to be more organised I bought a diary and a couple of planners too. The diary is a day to view with a black sparkly cover, ideal for all Noah's appointments as well as my own. It has now been reduced further from £4 to £2.25.
This A5 Pineapple Daily Planner (£5) is to help me plan my day better, if I write things down that I need to do I'm more likely to do it.  Plus ticking off a to-do list is very satisfying, or is that just me that finds that?
The Glamingo cup with straw (£3.50) is to make sure that I drink more water during the day as I quite often get to late afternoon and realise I've only had one cup of tea and a glass of fresh orange all day. Plus with having a lid on it means that no cats' tongues, paws or faces have been in my water like they always seem to do when there is a glass on the table.
The gold and pink shell meal planner with shopping list is A4 sized and was £7. It has a magnetic back so you can stick it on the fridge so everyone can see what meals are planned for that day/week.  It also has spaces for morning/afternoon/evening meals plus snacks, most meal planners I've came across have just the space for dinner so I found that to be really good.
Are you a stationery lover too? Paperchase still has a sale on if you fancy a new notebook or five because you can never own enough notebooks even if you never use them (or is that just me!)