Happy Hump Day! I actually text this to Mr M once and having never heard that saying before he thought that it meant that he was getting lucky that night. True story!  Now that it's the middle of the week thoughts will be turning to the two magical days that are approaching called Saturday and Sunday, also known as 'The Weekend' that most people get off (this isn't always the case for me so I feel your pain retail, emergency services, veterinary etc, workers) and what our plans will be.  If you are unsure what you will be getting up to here are five things that you can do to pass the time this weekend.
Visit Family & Friends 
Depending on where they are, you may need to travel to another city or maybe they just live ten minutes away but catching up with your loved ones over lunch or a coffee is the perfect way to spend a weekend.
Go Sightseeing 
There are likely plenty of places on your doorstep that you have either never been or visited since you were in primary school so grab your camera and head out to wherever takes your fancy.  We headed to Slains Castle in Cruden Bay the other weekend and saw some amazing views as well as taking some pretty photos.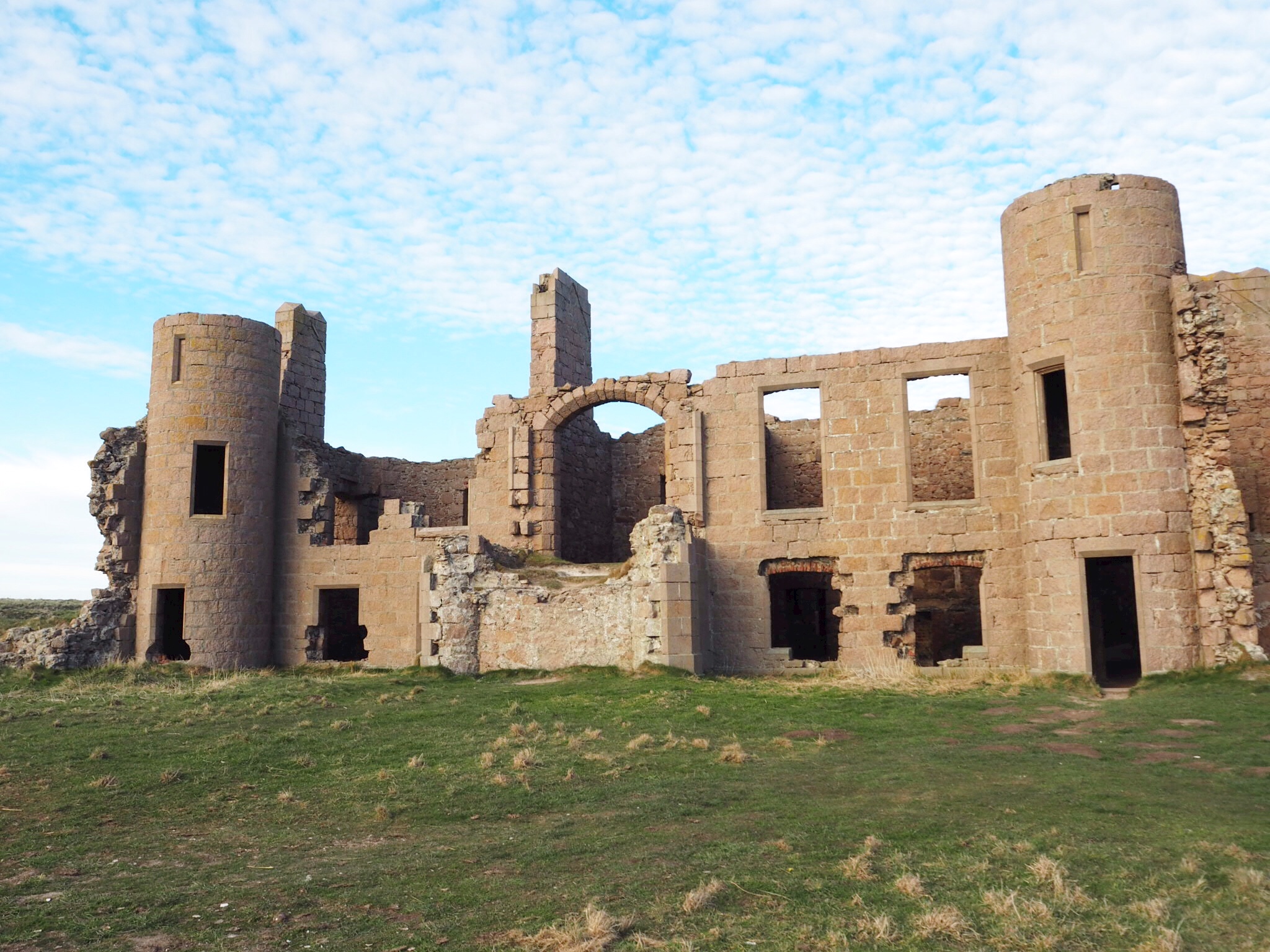 Netflix Marathon
If the weather outside is cold and wet then snuggle inside and binge-watch your favourite series or start a new one that you have been meaning to watch.  Make sure you have plenty of snacks for sustenance and keep your phone nearby for your takeaway dinner, if you are going spend the day like a sloth you might as well do it right.
Host an Afternoon Tea Party
Invite your friends round and host a vintage afternoon tea party; bake some scones, make up a few sandwiches, buy a few fancy cakes and brew the tea.  You could also go down the tipsy tea party route and serve cocktails in the teapots instead of tea if you fancy that instead,  just don't use the family heirloom tea set and buy a cheap one from a charity shop or car boot sale to prevent any tears and fall outs if someone accidentally smashes a teacup.
Decorate
Is your bedroom decor looking tired or does your spare room need sprucing up? A weekend, especially if you are having less than lovely weather to go out, is the perfect opportunity to paint the walls in a room and furnish with new accessories.  It is also the perfect excuse to go out shopping too so you can buy all the pretty cushions, throws and vases for your newly decorated room.
What are your plans for this weekend?