As we are away to have our 5th IVF cycle (yes that's right, 5th! I naively thought it would happen in the first couple of tries) we are having to save money.  A lot of money.  We have changed clinics and will be having our treatment in Glasgow, rather than drive a 260 mile round trip a few times a week we decided to rent a holiday apartment there for about 10 days but the prices for these are in the region of £1000! Not cheap.
To save some cash; nights out, takeaways, buying clothes, etc have been cut out or greatly reduced.  This can make life a bit boring as it means you are more likely to plonk your bum down in front of the tv and stay there for most of the night until bedtime.  So I decided to come up with a list of fun things to do for a night in without spending too much money.
If you are on a pretty tight budget whether you are saving for a holiday, a new house, a wedding, for Christmas or if you have too much month and not enough money then these ideas should stop you festering away on the sofa until you have money again.
Cinema Night
Going to the cinema is quite expensive as tickets can cost nearly £10 each, plus if you decide to buy your snacks there then that can easily set you back another £7 for popcorn and a Coke.  Having a cinema night at home means that you can pause the film if you need the toilet and also there won't be that annoying person sitting nearby whispering loudly to their friend.
Gone are the days when you could spend ages at the video store choosing  a film to rent, now most people have Netflix, Sky or a vast DVD collection at their fingertips.  You can also pick up DVDs while at the supermarket for less than £5.  While you are there you can pick up a bag of popcorn and snacks to munch on during the film too.
Themed Night
Having a themed night is a lot of fun whether you decide to have an Italian theme for two where you make bruschetta, cook a pasta dish (you can find one here ;)) and watch the Italian Job afterwards or listen to Pavarotti if that's your thing, or how about a Eurovision Night (Saturday 14 May 2016, if you didn't already know) with your friends where each person picks a country to represent and comes bringing a dish from there? If you are a Disney lover, Sarah from Belle's moments has a Disney Movie Night once a month where she themes her whole night on the film she has chosen, from the food to the decorations.
From Sarah's Little Mermaid Themed Night
Games Night
There is nothing like a fear of losing to make people really competitive, whether you use board games, a game console or cards there will probably be one person that cheats, another will storm off to sulk and someone that has absolutely no idea how the game is played.  Serve some crisps and dips, get your guests to bring their own wine or beer and have fun.
 Alfresco Dining
Now that it's getting a bit warmer why not eat outside, no chairs or tables? No problem, grab a blanket and place it on the grass.  Have a lazy picnic brunch at the weekend, with croissants, scrambled eggs, bacon, sausages and fresh OJ.  If it rains (very likely here in the UK), then bring the blanket indoors, place on your living room floor and pretend you are outside.
Cocktail Night
Get each person to bring a bottle of something and using a cocktail book or Google mix up some tasty drinks.  Paper parasols and swizzle sticks are a must!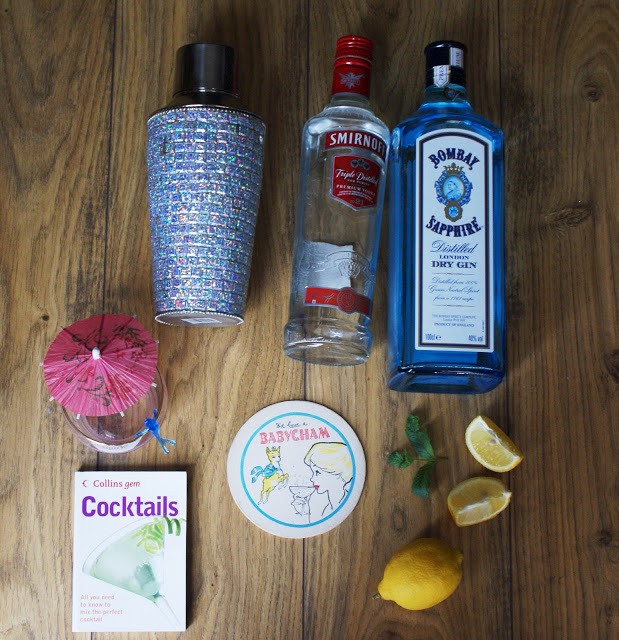 What do you do for a cheap night in, I'd love to hear them?
Please follow and like us: